Award-winning Agency – JERICHO listed as German Web Awards 2023 Winner
A duel for the best design/web Agencies in Germany facilitated by the good people at the German Web Awards has come to an end with only less than 5% of the participants emerging as winners in 2023.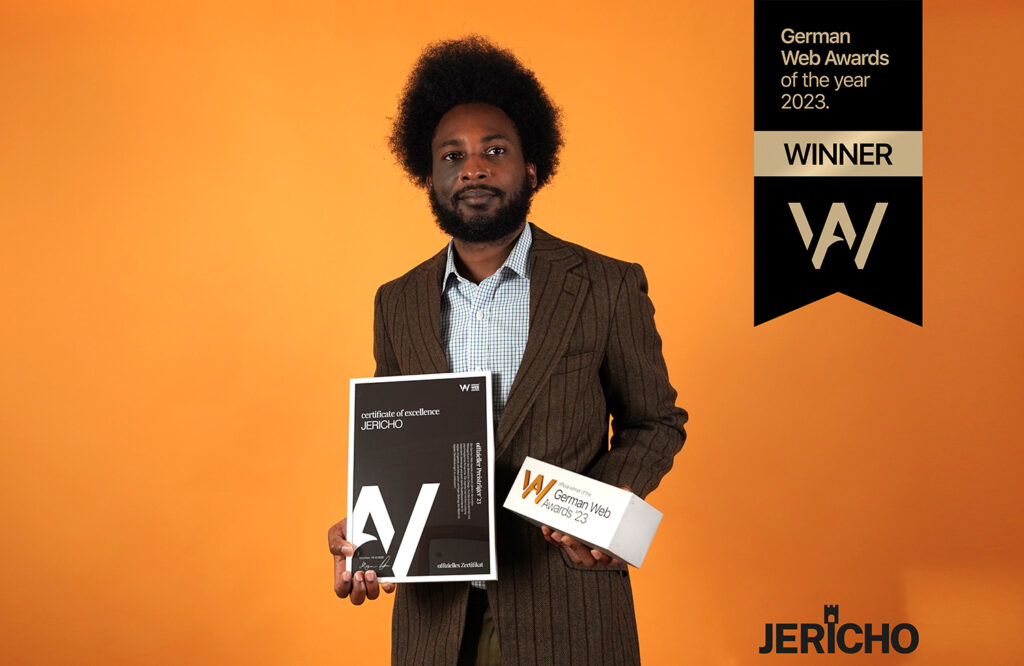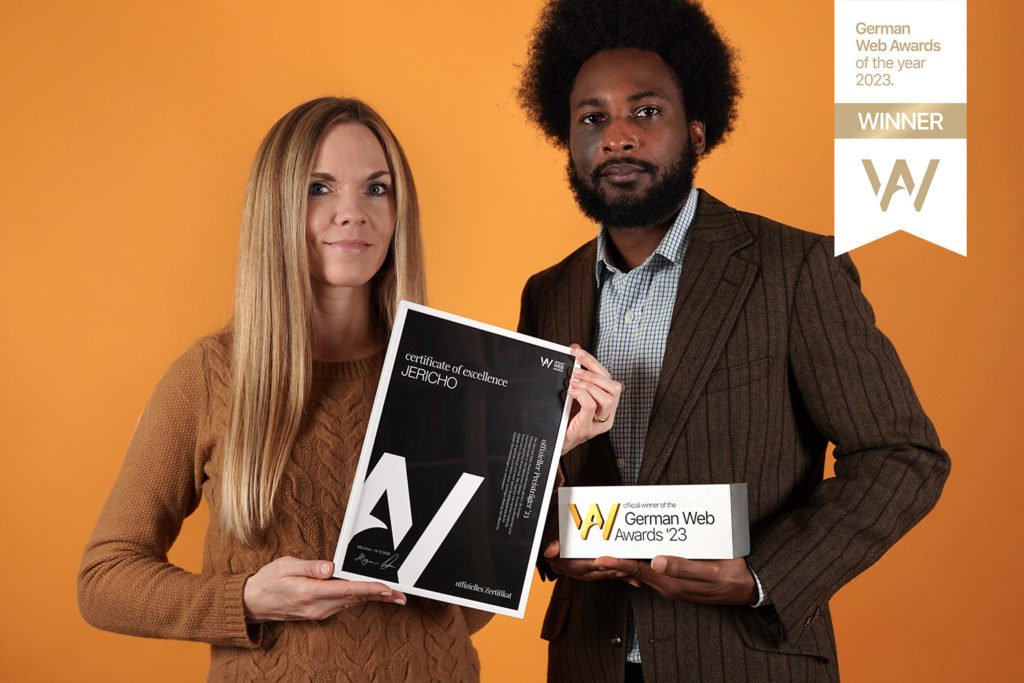 Over 2000 applications were submitted from agencies across the nation with extensive work that ranged from web design and e-commerce all the way to digital marketing, film production and UI/UX design.
While it feels good to be recognised for our work in the areas of filmmaking, ad campaigns and data-driven marketing within the automotive industry, this recognition is much more than a symbol of excellence, it is rather a testament to our commitment, hard work and innovation in the digital landscape. Above all, it serves as motivation for us to continue to deliver on client projects through our creative prowess and strategic thinking.
Over the years, we have been able to captivate audiences and deliver outstanding results for our clients by combining technology with artistic flair. With an eye for detail and a deep understanding of user experience, we have crafted brand and visual identities that not only look stunning but also engage visitors on a profound level. This is what we promise to continue to do while striving for the next step on our journey.
Congratulations to everyone who participated at German Web Awards 2023!
Interested in working with JERICHO? Take a look at our Case Studies and for more inquiries on our work, please write us a message, let's get in touch!
———-
Read more at www.t3n.de:
Winner 2023: JERICHO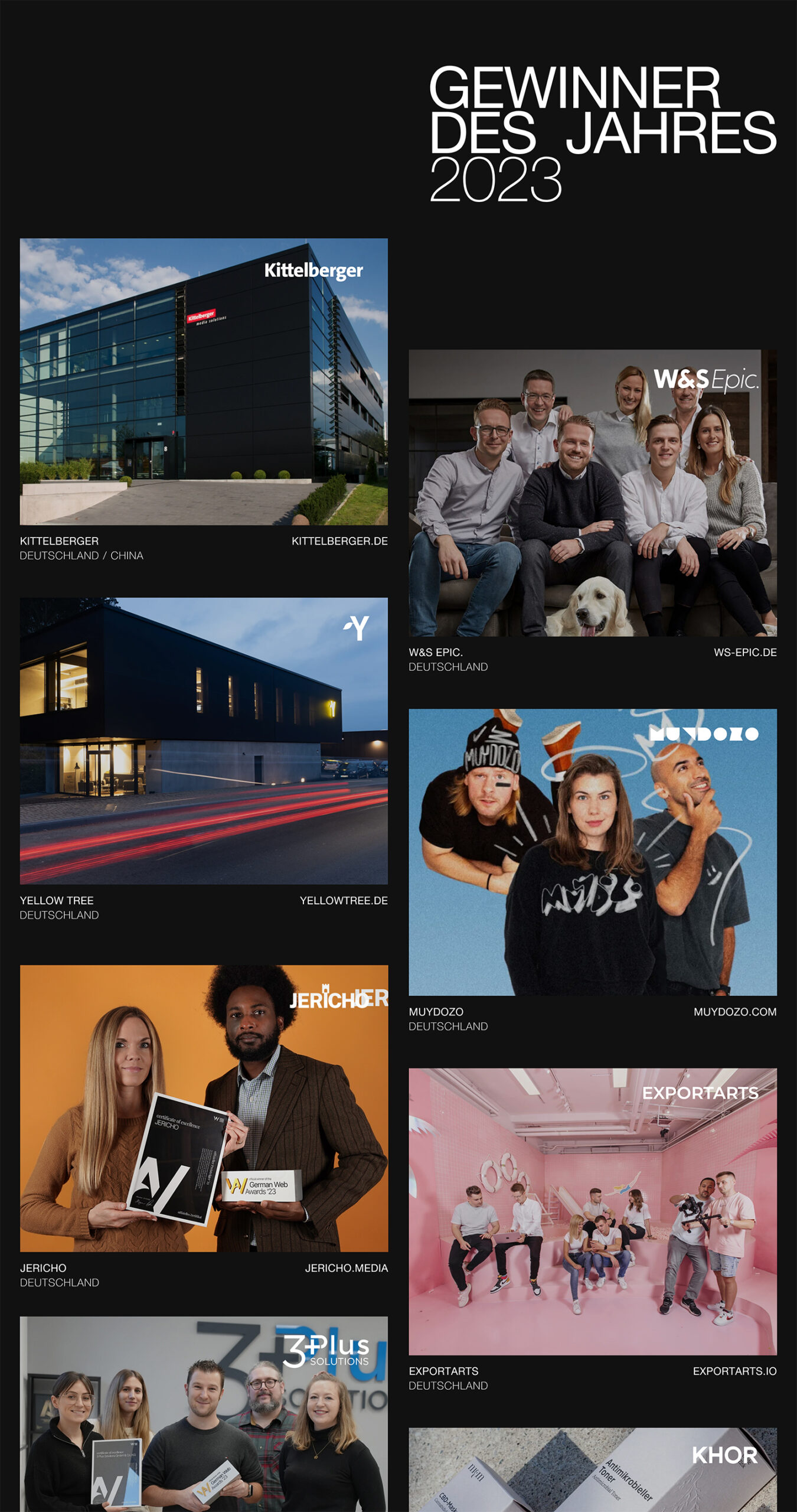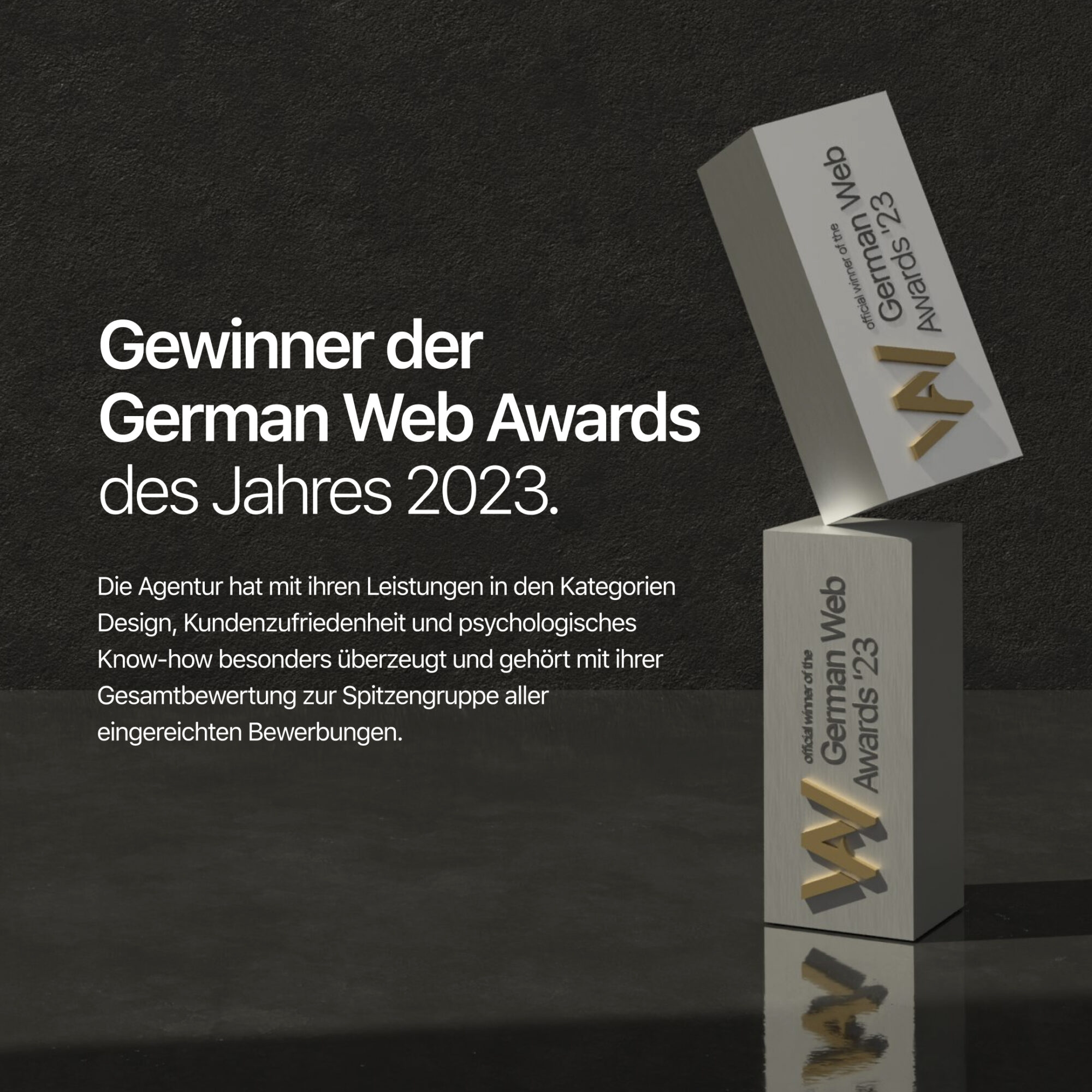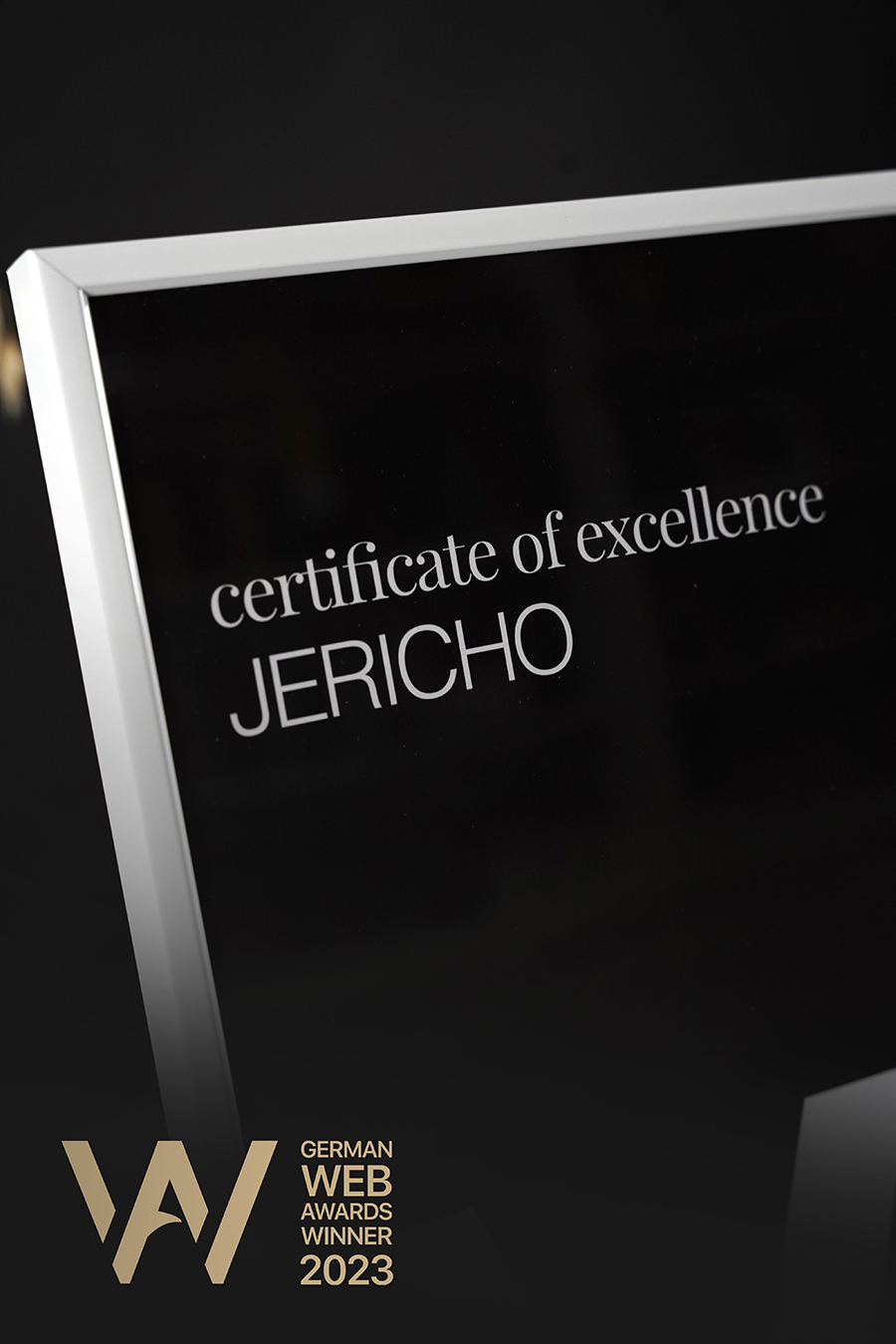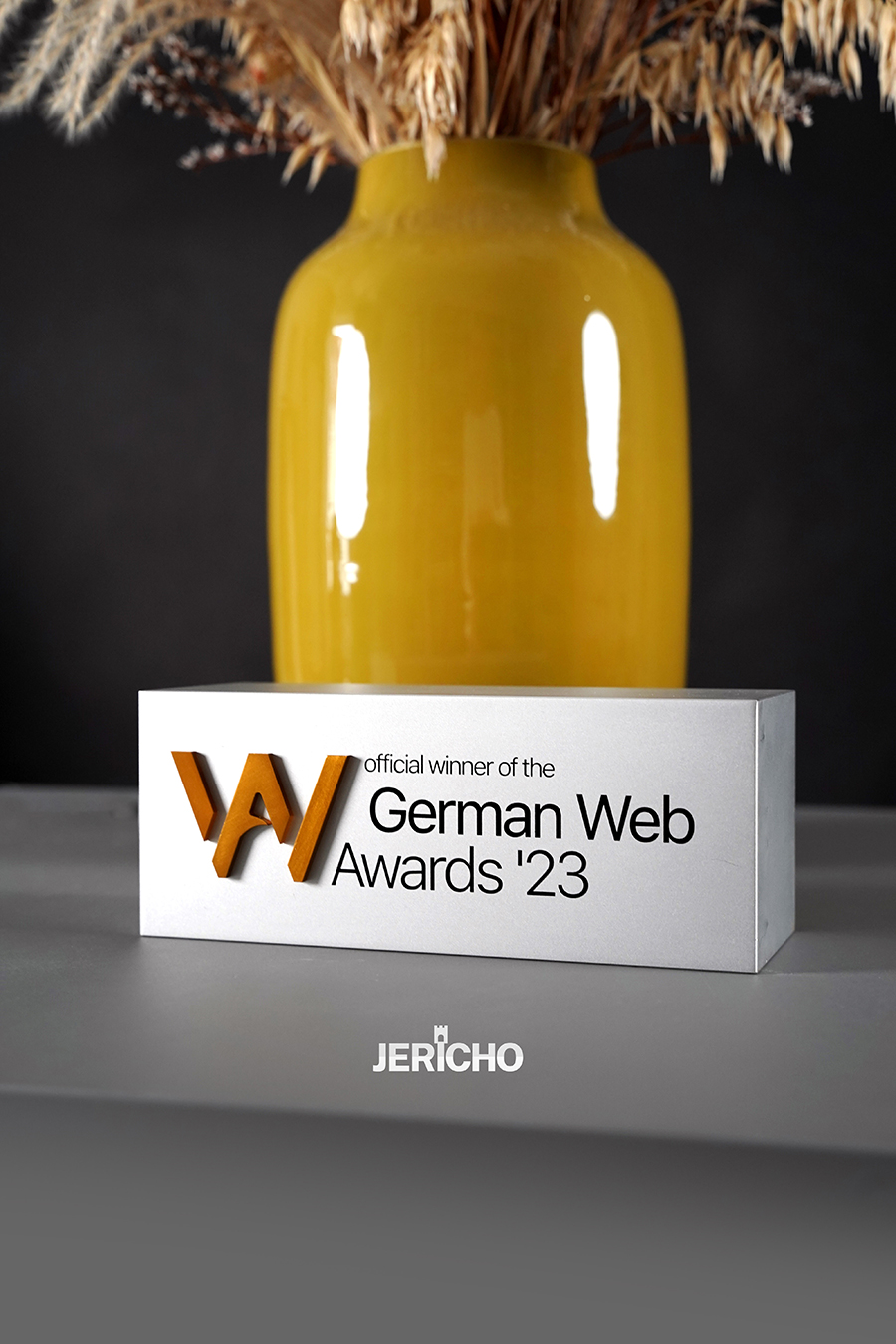 ---