Case Studies
We know our onions, but you probably only care about the sauce. Let's just show you the whole pot!
Our Videos
More like "your videos" but you know what we mean
Just random images of stuff we've done & there is always room for you here
Testimonials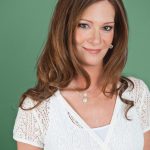 I cannot say enough good things about JERICHO! Working with them has been the best for my website; they have amazing customer service, they are fast and efficient, create beautiful designs and I can trust them with the littlest issues to the
biggest ones. Jericho provides over and above customer service support and is lovely to communicate with. They genuinely care about their clients and the success of the site, and as someone who is a novice WordPress user, I feel comfortable asking them about anything. I'm so glad to have found Jericho; having someone I trust and rely on for website design and issues is truly invaluable. Customer for life!Sweetopia - www.sweetopia.net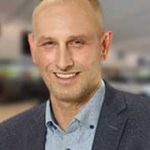 Ich möchte mich sehr bei der Agentur Jericho bedanken. Insbesondere gilt mein Dank Kayero Sanda. Jericho hat es schafft, mein Autohaus in kurzer Zeit sehr gut zu präsentieren. Ursprünglich hatten wir ca. 200 Follower bei Instagram... mittlerweile sind es über 2.000. Die gesamte Präsentation ist einfach nur fantastisch. Vielen lieben Dank an das ganze Team für die herausragende Arbeit. Ich persönlich kann die Agentur Jericho nur weiter empfehlen.Andreas Everschneider, Geschäftsführer/Gesellschafter (Auto Nagel Gruppe)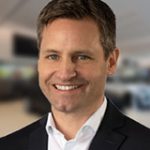 Jericho Media hat unseren Social Media Auftritt auf ein neues Niveau gehoben und schafft es sowohl die Marken Triumph, Jaguar Land Rover und MG wie auch unser Team lebendig zu repräsentieren.
Neben einer kundenorientierten, netten und professionellen Beratung schafft es das Team von Jericho Media kreativ unsere Wünsche umzusetzen. Wir freuen uns auf die weitere spannende Zusammenarbeit. Vielen Dank auf diesem Wege 🙂Wolf Frede, Geschäftsführer TRIUMPH Münster / Auto Nagel Münster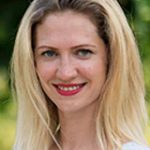 Ich bin begeistert! Das Ergebnis der Gestaltung meiner Internetseite und die Flyer haben meine Erwartungen übertroffen. Vor allem fand ich super, dass ich "gehört" und bei der Umsetzung auf meine Wünsche eingegangen wurde. Danke an das Team von JERICHO!Anna Volnov, metime beautycafé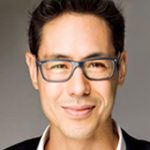 Love working with you two! Highly professional.
Always on time and on point and super creative.Klaus Motoki Tonn, LUMEN
Our Twitter feed is currently unavailable but you can visit our official twitter page @wwwJERICHOmedia.
Want To Work With Us?
Contact us and we will get 2 work for you!